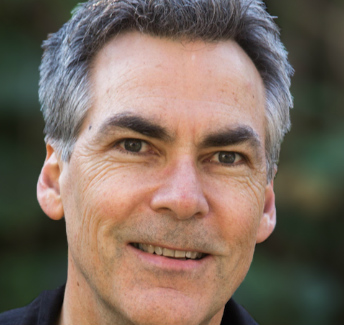 What is your musical background?
My music education began in Adelaide as a youngster listening to 1960s songs on AM radio. I would work out the pop songs of the day by ear on our old upright piano. Let It Be was the first album I bought at age 11, so The Beatles were my teachers. Since then I've been fascinated by the craft of songwriting, arranging and orchestration.
I was handed a French horn at high school, which eventually lead to a Bachelor of Arts (Performing Arts – Music) and opportunities to perform professionally in jazz big bands and orchestras. As a founding member of rock band Seven Stories I worked with legendary producer T-Bone Burnett (Roy Orbison, Elvis Costello, Elton John) and played supports with INXS, Midnight Oil, Paul Kelly and Hothouse Flowers. I have also performed twice at WOMAdelaide on the piano accordion with a Celtic-pop band!
As a composer I have worked with the State Theatre Company of SA, Windmill Arts, Patch Theatre, Leigh Warren and Dancers, ABC Television – documentaries and education programs. I have written many commissioned works and arrangements for the South Australian Primary Schools' Music Festival and the Western Australian Massed Choir Festival. In 2019 the Adelaide Symphony Orchestra, along with Young Adelaide Voices, will premiere Space Race my collaboration with award-winning Australian author Phil Cummings.
What is your advice to singers performing your works?
What are your favourite pieces you've composed?
The Dance was commissioned as a piece based on the theme of sustainability. I was struck by how certain Australian politicians had described wind farms as 'visually awful', 'utterly offensive' and 'a blight on the landscape'. I personally find them quite beautiful, both graceful and majestic. Knowing that they produce clean, renewable energy only adds to their appeal. As such, I decided to personify the wind turbine and to describe its interaction with the wind as a dance. The tempo, dynamics and harmonies of the song trace the evolution of this dance from stillness to ever-increasing energy and back to stillness.
I wrote I Am The Earth for the International Year of planet Earth in 2008. Since then this song has itself travelled around the globe and been performed by many thousands of children and adults. It seems to have touched many people and there is nothing more I could ask for as a songwriter. YouTube videos of the song have over 3 million views, the lyrics have been printed in 12,000 textbooks in Norway and it was used in the Australian animated series Little J and Big Cuz.